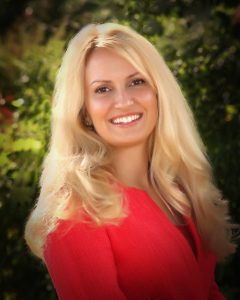 Linda Dudaryk, CEO
Global Innovation Leader

Linda Dudaryk founded Velix, Inc with the belief in human potential to develop ingenious, beneficial ideas. A Detroit native forged by tenacity and grit, she put herself through Harvard and launched a start-up to pioneer innovation. Linda brings experience leading successful operations by fusing creativity and business strategy for high tech new products. Exceptionally outcome-driven, she is an accomplished executive with a history of identifying and capitalizing on new opportunities to expand business and drive profit growth. Previously a Board Director and Chair of Governance for a national business association; she currently serves as Board Vice President of the Harvard Club of Detroit & Eastern Michigan.
Beyond an avid passion for travel, sport fitness, and the great outdoors, Linda enjoys helping entrepreneurs unleash the breakthroughs of tomorrow by promoting STEM businesses.
Charity Work
Giving Back
A commitment to giving and service is integral to the Velix mission. We believe that a strong company and a strong community are intrinsically connected. Our volunteer efforts, leadership, and contributions help create stronger, healthier places to work and live.
Our utmost support is directed toward the empowering group, "Kids Kicking Cancer". This organization helps children achieve power, peace, and purpose using martial arts during their cancer treatments. We have also helped local charities such as Eyes On Design, Feed Supper, Special Olympics, and the Fair Lane Restoration,
In every aspect of our business, we strive to create a brighter future for our society and the world we live in.
Velix is a proud supporter and employer of U.S. veterans who have honorably served to protect our freedom.

Our Expert Connection
The Backbone of Our Organization
Velix facilitates strategic networks, allowing our clients to stay at the forefront of new technologies and advancements. A hub of knowledge, we work together with international partners and industry experts to deliver the revelations to you.